DART Studio
DART Studio™ is a powerful program used to create an expanded variety of courses, scenarios, and simulations that go well beyond the range and qualification courses that can be built with DART Creator. DART Studio adds options for realistic people, multiple targets per stage, and moveable props and buildings.
TruTargets
TruTargets™ represent a breakthrough in firearms simulation training. TruTargets are 3D people that move and react realistically within a training course. Actors in 2D video simulators may appear realistic, but due to the restrictions of the technology don't move realistically. Often they must stay in place once an encounter begins – and of course, prerecorded movies can't change from one training session to the next. TruTargets are free of these limitations and can move in precise or unpredictable ways – and they're easily changeable so courses don't lose their training value over time. This provides versatility that other training systems can't match.
Easily create TruTarget paths using the mouse

TruTargets walk, jog, run, or sprint automatically based on the time they are given to move from one point to another

Extended behaviors allow TruTargets to change to a variety of threat and non-threat poses over time
TruTargets realistically respond to hits – leg shot wounds, headshots, etc.
Definable TruTarget mortality allows you to set the number and location of shots that stop a threat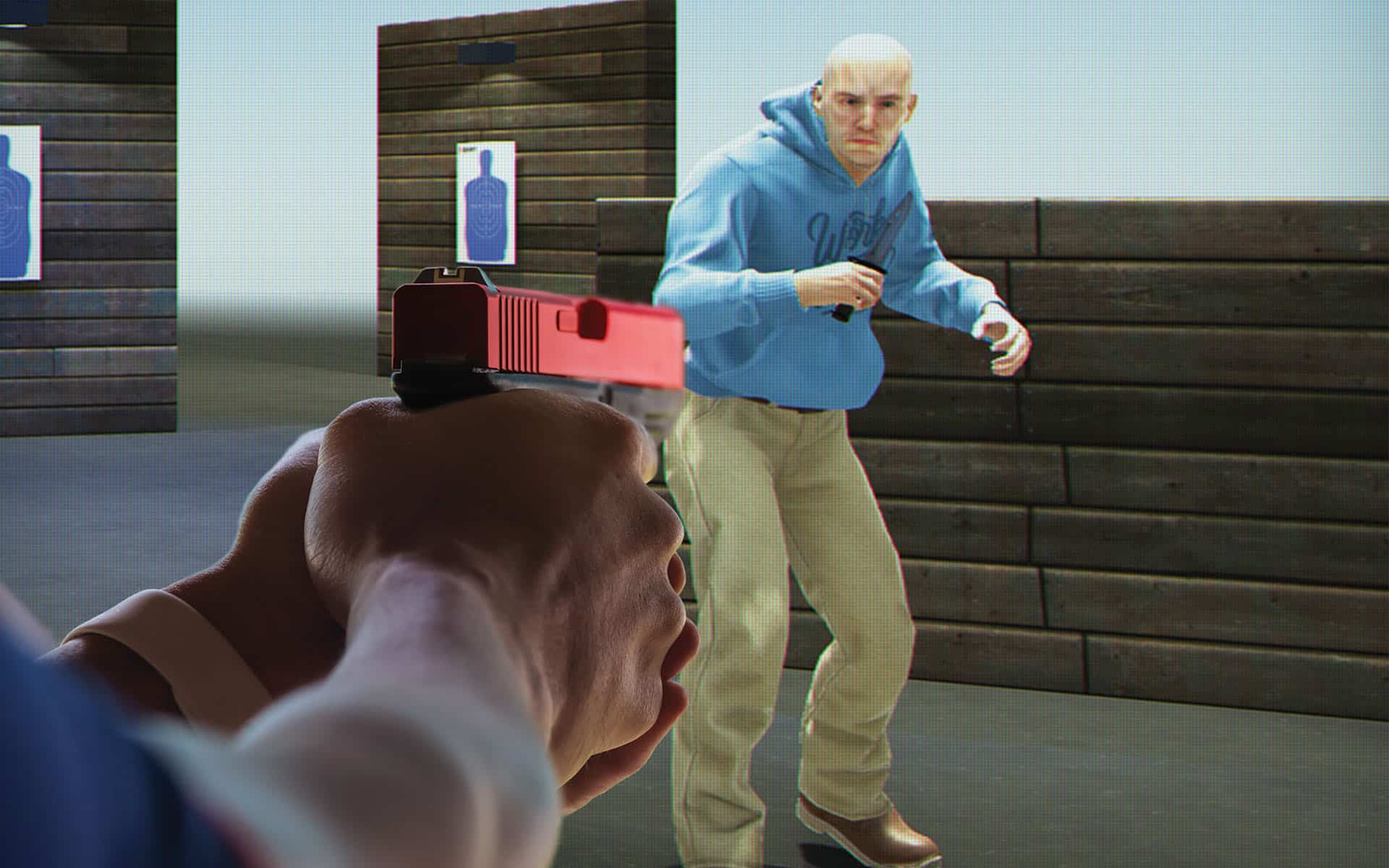 Multiple Intelligent Targets
DART Studio allows each stage to have up to ten independently controlled targets (TruTargets, flat targets, or a combination of the two) – each with its own appearance, motion, and behaviors. Target behaviors expand the possibilities of targets even further. Using simple slider controls, a target can respond to events on screen or from the trainee. For example, a target can be set to hold his hand up if wounded – or draw a gun and fire. This a layer of unpredictability to training that older video-based systems can't match.
Use up to ten targets per stage
Each target can move along its own path and at its own speed
Combine traditional silhouette targets with 3D TruTargets
Easily position target using the mouse
3D Environments
People don't operate in a vacuum. They interact and take advantage of entrances, exits, and cover. These structures are referred to as props in DART and can be as simple as a wall or as complex as a school. Leveraging the interactive approach of DART, props can be easily added, removed, and moved around the scene with the mouse in real-time.
Select from 65 prebuilt props including a variety of walls, doors, and complete rooms
Set bullet penetration for each prop
Adjust brightness of prop with lights
Load and save groups of props as complete scenes
Easily position and rotate props using the mouse
Props interact with stage lighting in real-time