DART Range
DART Range™ is the heart of the DART system and allows you to practice marksmanship and critical firearms skills on a realistic digital replica of a live-fire range. Load premade courses of fire, or create your own using DART Creator and DART Studio.
The Digital Range
DART Range™ brings a full digital range to any room in the building. 
Independently adjust gunshot, zone hits, countdown, and ambient volumes
Side menu allows you to "shoot" most used options
Every option can be controlled by user-defined keyboard shortcuts
Context-sensitive help
Simple calibration process
Fine-tune the aim of laser weapons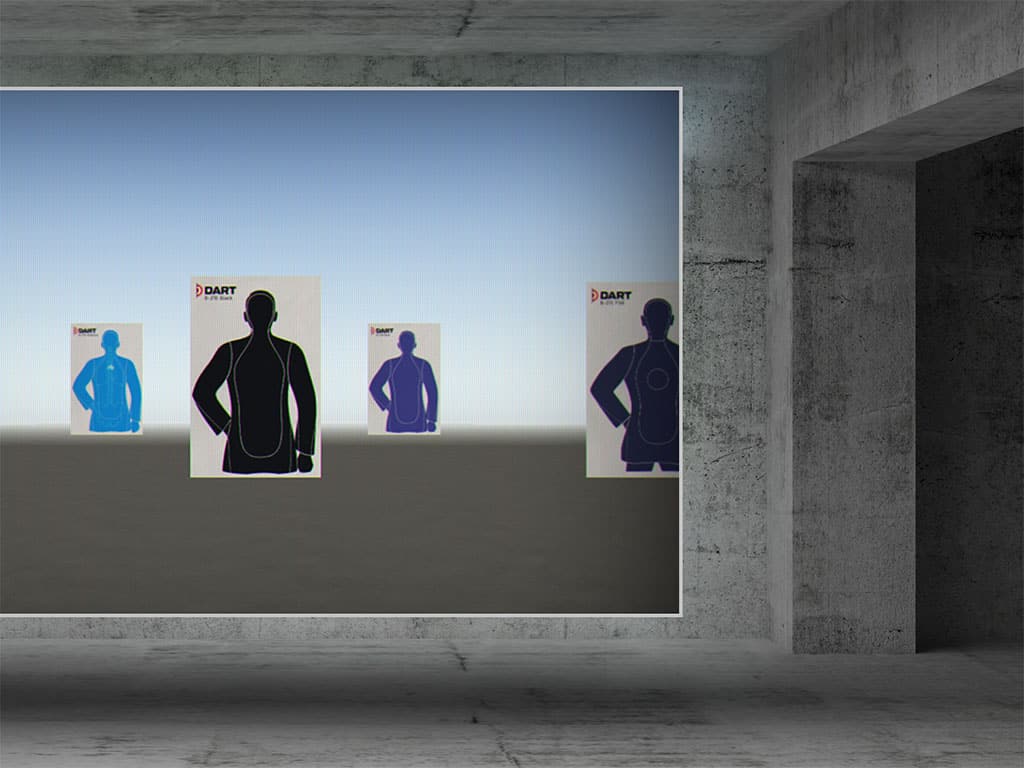 Customized Lessons
DART Range can load courses developed in DART Creator and DART Studio which allows you to customize courses to meet your specific training goals.
Quantifiable Results
DART Range provides a detailed after-action review after each course which shows the impact and timing of every shot.
Pass/fail grade based on total score or percentage of hits
Total shot count and total time
Detailed information for each target, stage, and shot
Time and distance of each shot
Hit/miss status and point value of each shot
Target can be saved to disk