Introduction
DART Range combines the best features of a full-featured digital range and simulation trainer into one small package. A complete system includes the DART hardware which integrates a computer and camera system, a projector and speaker, and laser training weapon. DART Range was designed to be set up anywhere and the easy-to-use software facilitates a broad range of training opportunities. Departments of all sizes are using DART Range to keep their officers better prepared for what they encounter in the field.
Instantly Accessible
The first thing needed for repetitive practice is accessibility. Requiring an officer to travel in order to train virtually guarantees infrequent training. DART's small size eliminates logistical problems and allows firearm training to take place almost anywhere – regardless of weather conditions. And if needed, the entire system can be packed up in a single case for travel.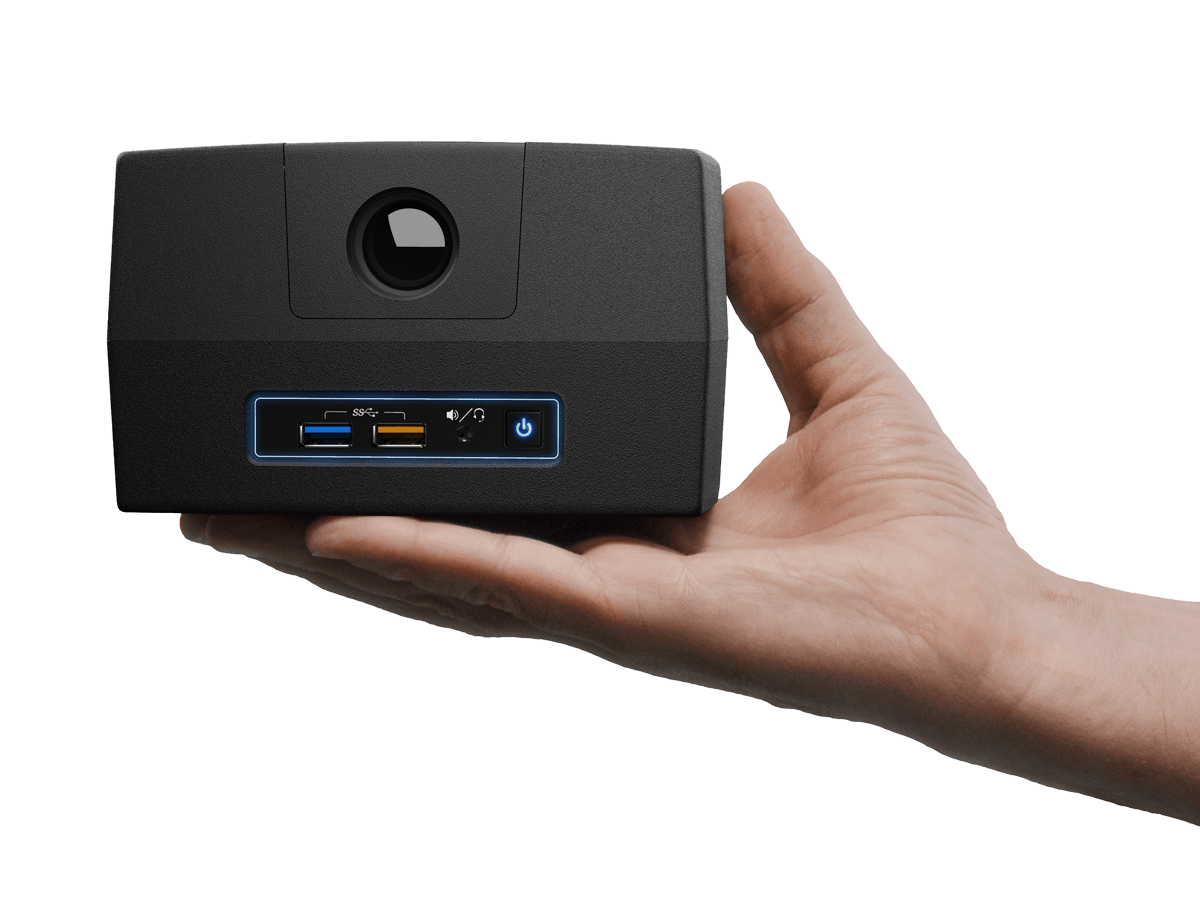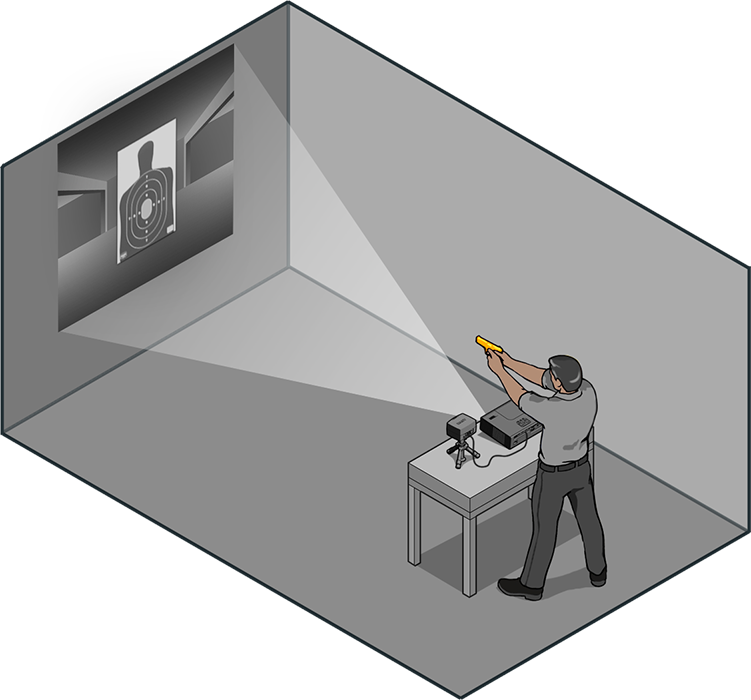 Easy Implementation
Another roadblock to frequent firearms practice is the time and manpower it takes to set up, supervise, and evaluate. DART Range can be set up in a few minutes by a single individual and doesn't require a dedicated administrator. This allows your officers to fire up the system and practice for 10-15 minutes before or after a shift. And if that doesn't sound like a lot, consider that a year's worth of 15-minute drills a few times a week can equal 40 hours of additional training per year.
Unmatched Versatility
Marksmanship is just one of the many skills needed for firearms mastery. DART Range is flexible enough to practice a wide range of related firearms skills – from decision making under stress to weapon handling skills while disoriented and weapons transitions.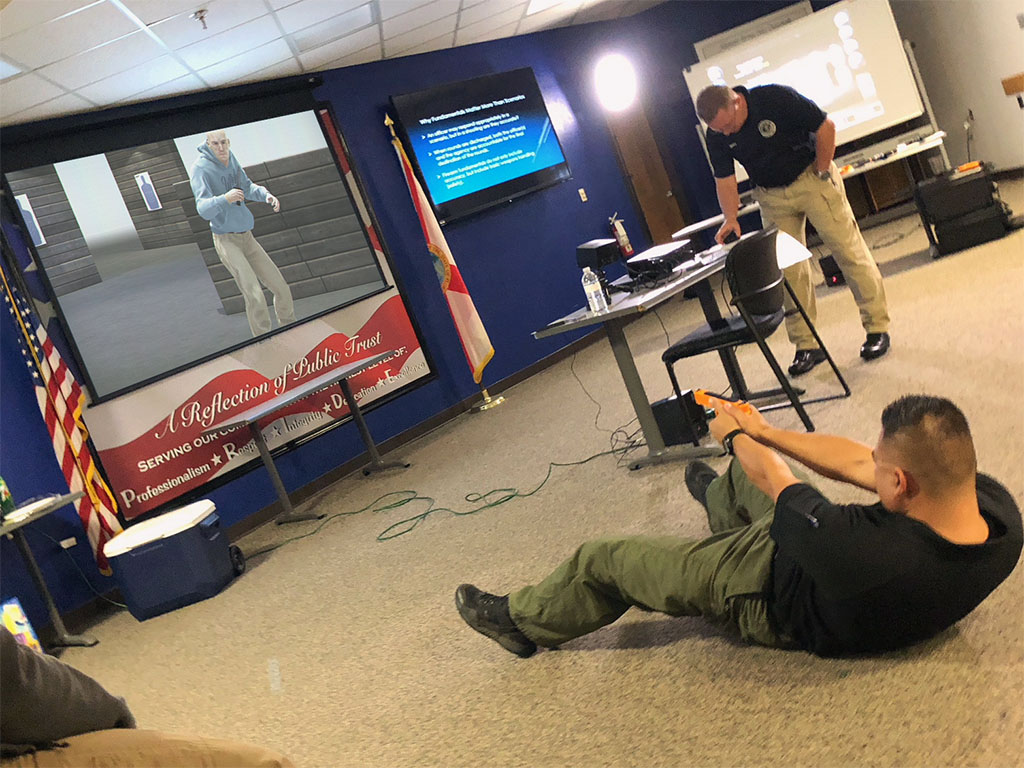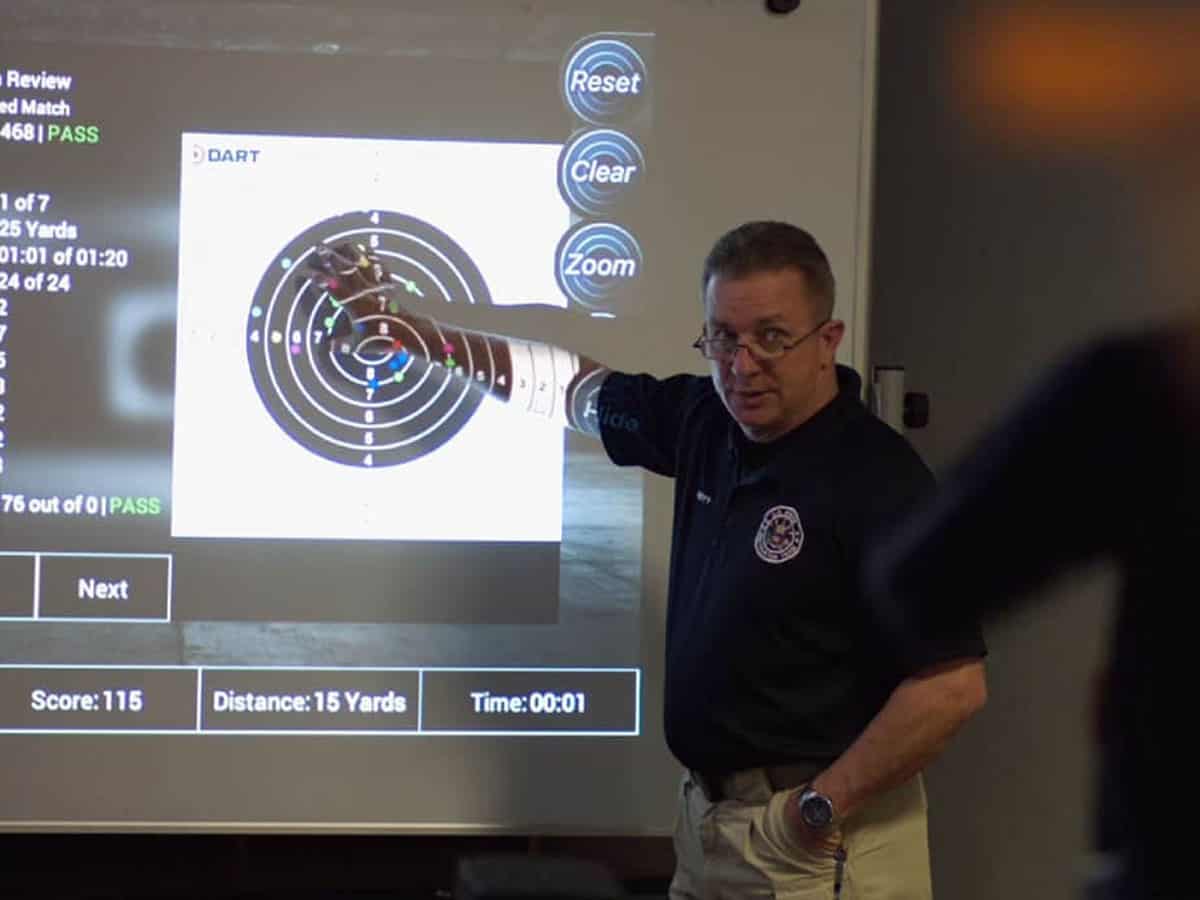 Sensibly Priced
In a perfect world, every department would have access to proper training. Yet traditional firearms simulators are priced well outside the reach of the vast majority of police departments. DART Range focuses on delivering critical firearm simulation training at an extremely affordable price.
In addition, your system can pay for itself in a short amount of time when you consider the savings in ammunition, travel, and manpower. We also offer lease options and grant assistance. After all, what good is even the world's best training if you can't afford to get it into the hands of the people who need it?