DART Creator
DART Creator™ allows DART users to develop and customize courses of fire specific to department training objectives. Courses are made up of one or more stages – each with its own range settings, target, scoring options, requirements, and rules. Creator's powerful features are rolled up in an interface that is exceptionally easy to use. With DART Creator, you'll be creating specialized training courses in minutes.
Courses
The Courses menu features options for loading and saving courses and setting the required passing score – either in points or percentage of hits.
Save an infinite number of courses of your own design
Set pass/fail requirements using total course score or a percentage of hits
Preview course settings for a particular stage or entire course
Export courses for use on other DART systems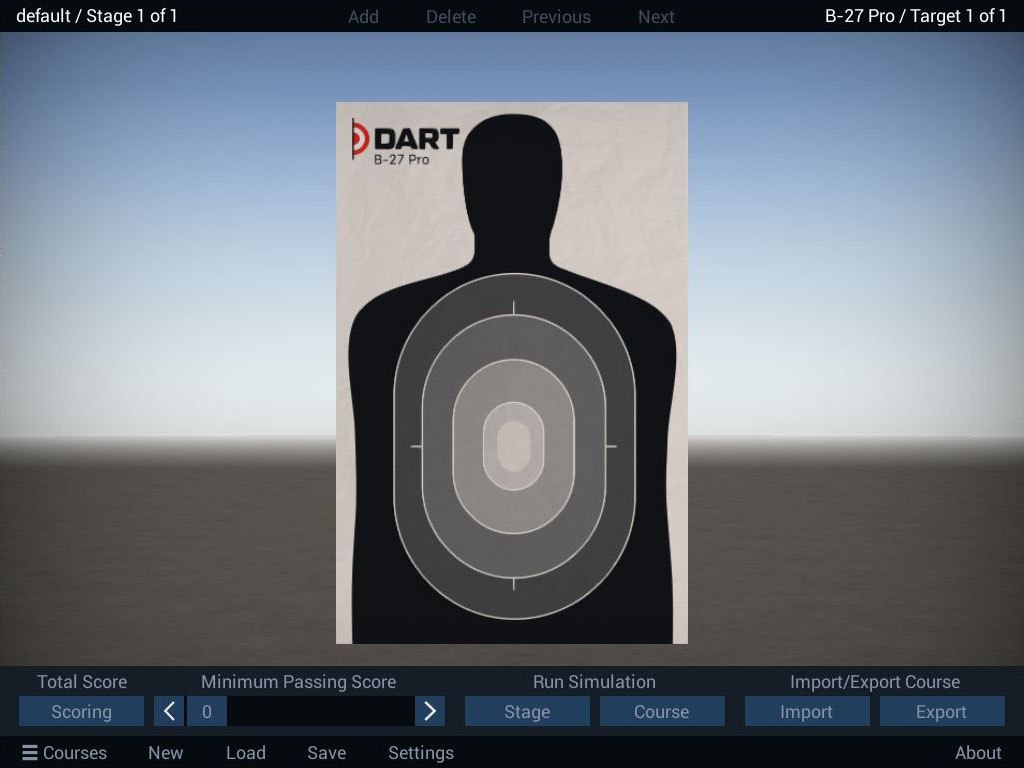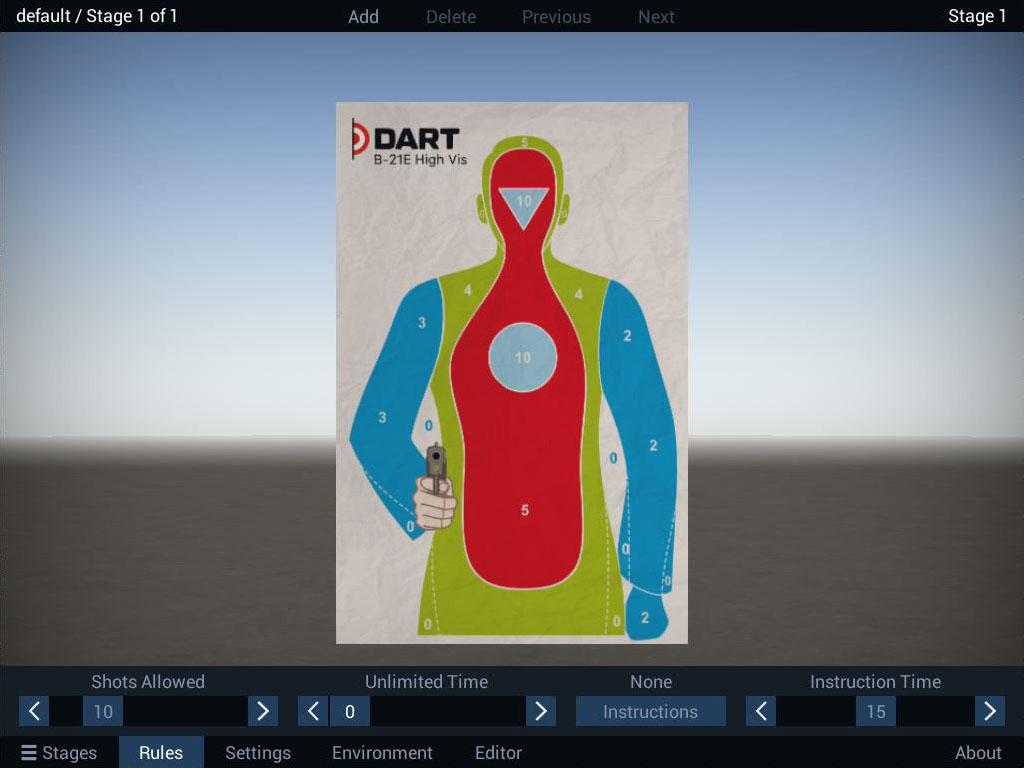 Stages
Each course is made of up to thirty individual stages, and each stage can have its own target, instructions, rules, and requirements. Stage options set the number of shots and time allowed, the display of instructions, and scene lighting.
Set the maximum number of shots in a stage
Set the amount of time per stage
Include text, image, or video instructions for each stage
Set the length of time instructions are shown
Assign a customizable countdown for a each stage
Adjust stage lighting using realistic time-of-day adjustments
Change the camera perspective to simulate standing, kneeling, and prone positions
Easily copy and shift stage positions in a course
Targets
DART comes packaged with more than 100 targets, and you can even add targets of your own creation. Targets can travel in any direction – even along curved paths. Targets can have up to eight hit zones, and each zone can be assigned a unique point value and sound that will play when a zone is hit. This allows you to hear shot placement at times when distance prevents you from seeing it.
Select from more than one hundred ready-made targets or create your own
Assign a path to a target which allows it to travel in any direction
Adjust the travel speed of a target
Set the starting behavior for a target, such as pop-up, rotate, etc.
Require a specific number of hits to particular zones of a target
Add simulated recoil, which requires the shooter to reacquire a target after each hit
Use target behaviors to create conditional responses
Easily change target scoring and size