Software Features
Just because DART is small doesn't make it light on features. DART uses the latest hardware and software technology to deliver a system capable of running high-fidelity 3D simulations. Each system comes with DART Range and DART Creator software. For the creation of advanced courses of fire, we offer DART Studio.
DART Range
DART Range is the heart of the DART system and allows you to practice critical firearms and marksmanship skills on a realistic digital replica of a live-fire range.
DART Range features a detailed After Action Review report and allows you to run an unlimited number of courses of fire and specialized drills developed in DART Creator and DART Studio.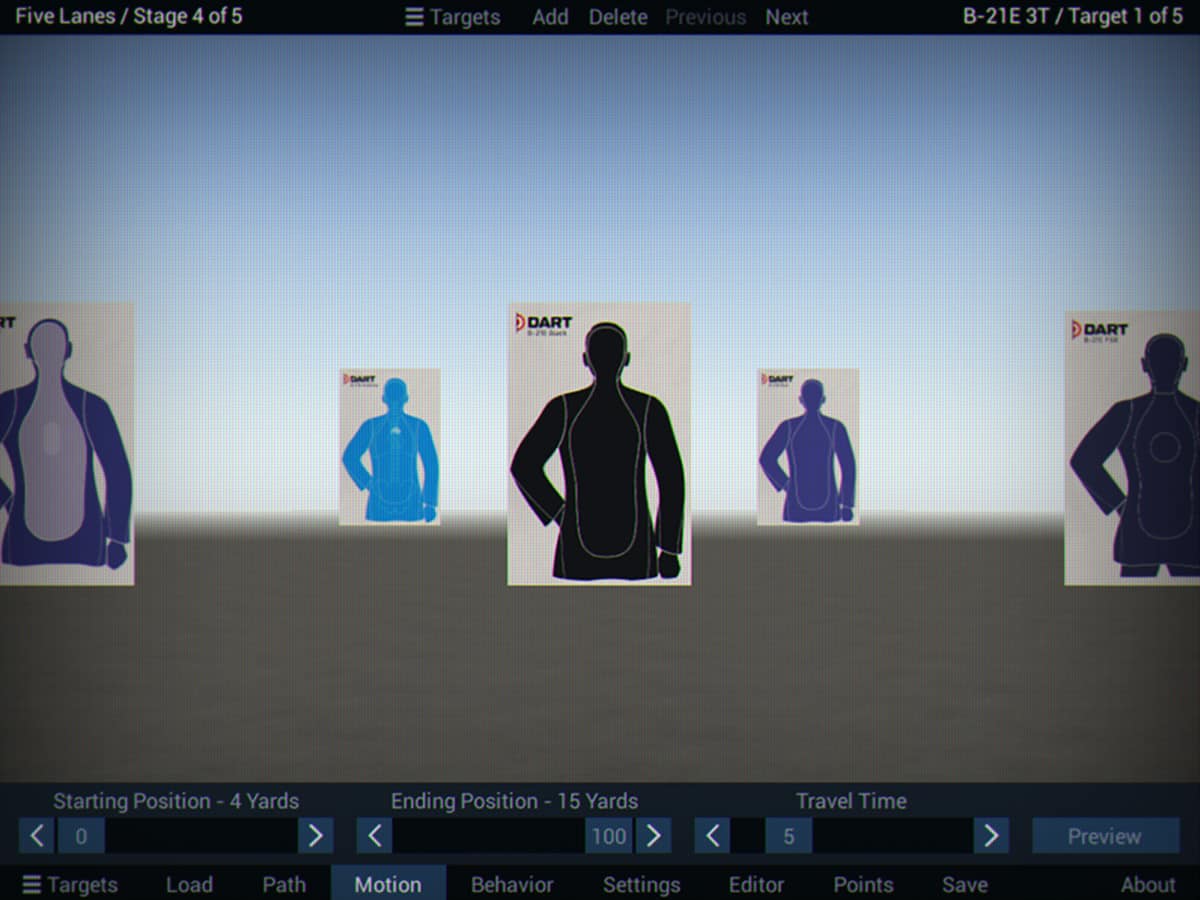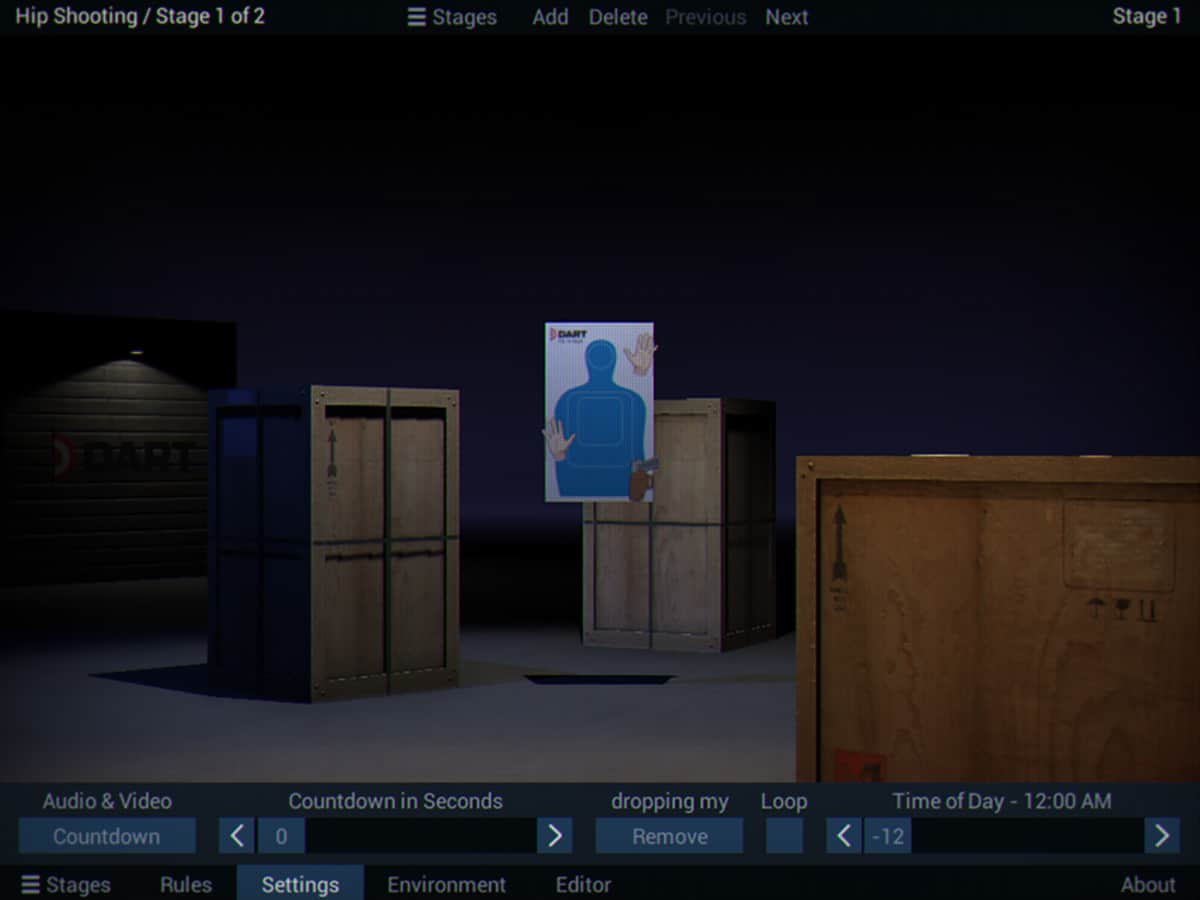 DART Creator
DART Creator™ allows DART users to develop and customize courses of fire specific to department training objectives. Courses are made up of one or more stages – each with its own range settings, target, scoring options, requirements, and rules.
Creator's powerful features are rolled up in an interface that is exceptionally easy to use. With DART Creator, you'll be creating specialized training courses in minutes.
DART Studio (Optional)
DART Studio™ is a powerful add-on program used to create an expanded variety of courses, scenarios, and simulations that go well beyond qualification type courses.
DART Studio adds options for 3D props, rooms, and realistic human characters.